Everything You Need to Know About Fiber Cement Siding
Your home just wouldn't be the same without its siding.
Exterior siding gives texture and adds color to your house. It's also your home's first line of defense against the elements. That's why it's so frustrating when cheap siding materials deteriorate and leave your home compromised and looking dilapidated.
Once homeowners have had a bad experience with poor-quality siding, they often go looking for a better option. For many, the answer is fiber cement siding. This popular siding material is extremely durable and easily customizable for different looks.
For homeowners who want the very best fiber cement siding, James Hardie has the top-performing fiber cement siding of all time. Sometimes called Hardie board siding, Hardie Plank, Hardie Panel and other similar names, this siding lasts longer than any other siding on the market.
In this guide, we'll look at why Hardie board siding is so popular and what you need to know before upgrading your home's siding to fiber cement.
Guide Chapters
What Is Fiber Cement Siding Made of and How Is It Made?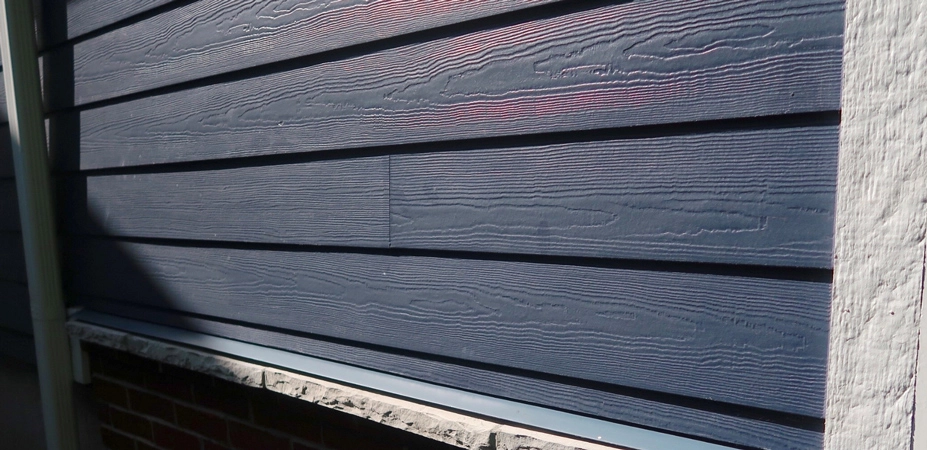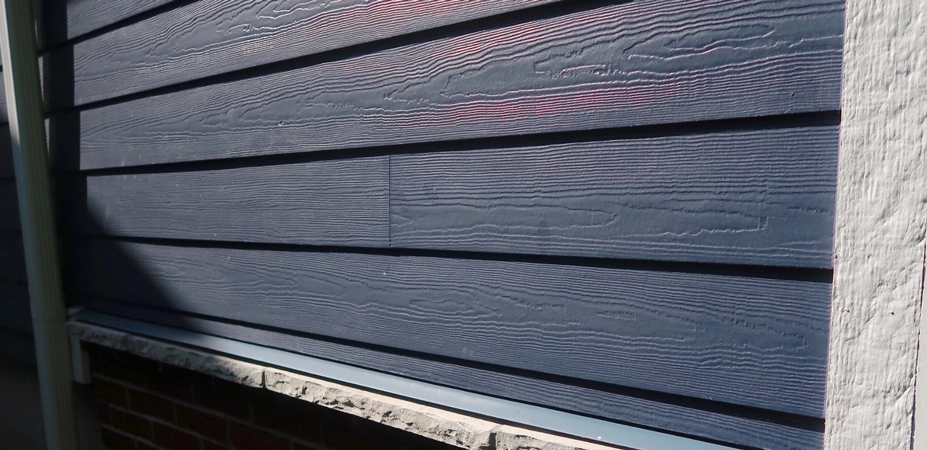 Fiber cement siding is the most heavy-duty type of siding available thanks to its unique composition and manufacturing process.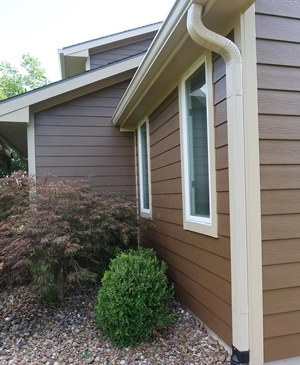 It is made of sand and cement and fortified with wood cellulose fibers. This mixture is dyed and pressed into siding boards. Often it is molded to have a textured design so the final product mimics wood or other materials. James Hardie also uses ColorPlus technology to bake color into its fiber cement siding to make it long-lasting and fadeproof.
Because James Hardie siding is made of strong ingredients like fibers and cement, it is immune to many of the weaknesses of other siding materials like vinyl and metal. Kansas homeowners find that it stands up to decades of the temperature extremes, inclement weather, and humidity that their climate is known for.
This kind of longevity makes James Hardie siding a favorite among homeowners who want a house siding that looks and works great with little maintenance.
What Are the Benefits of Hardie Board Siding?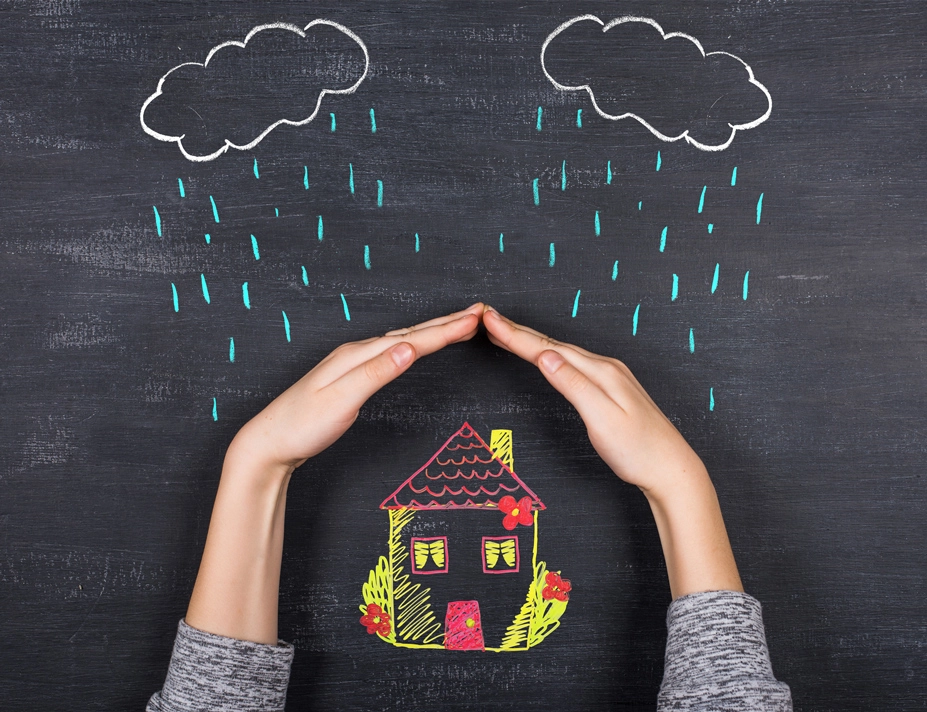 Hardie board siding is Kansas City residents' favorite type of siding, and it's no wonder. No other siding offers as many incredible benefits as James Hardie siding does. Its value is unmatched in the siding industry.
The siding on Kansas City homes faces several challenges throughout the year, like hot summers, cold winters, humidity and rain, hail, and high winds. Lesser siding is known to suffer damage from pests like bugs and woodpeckers. Kansas City homeowners need a siding that can withstand these forces of Mother Nature.
James Hardie has studied the effects of climate on siding and created its HardieZone system. This system considers the different conditions across the country and recommends one of two different versions of Hardie board siding for where you live. To combat the wet, freezing conditions of the Kansas City climate, James Hardie recommends its HZ5 products.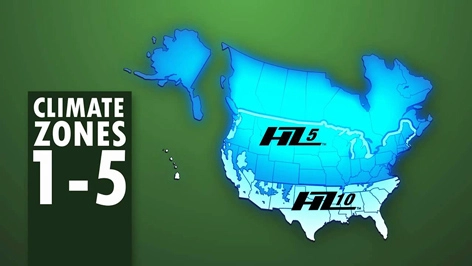 Kansas City residents also want a siding that is cost-effective, attractive, and offers a good return on investment. Hardie board siding offers Kansas City residents all of these benefits and more:
Weather-resistant: Hardie board siding stands up to moisture, hail, high-wind impacts, and extreme temperatures.
Rot-resistant: James Hardie siding does not decay or let moisture in to rot your home's structure.
Longevity: Hardie board siding easily lasts 50 years or more; longer than average siding.
Flame-resistant: Fiber cement siding does not melt or ignite like metal and wood sidings, protecting you and your home from fire.
Pest-resistant: Hardie board is unattractive to woodpeckers, bugs and other pests, so they never attack your home.
Customizable style: James Hardie products come in a variety of styles, colors, and textures to suit every homeowner's preferences.
Fade-resistant: With ColorPlus technology, the color of your Hardie board will never fade due to UV rays.
Low-maintenance: Fiber cement siding just needs to be sprayed off every few years to maintain its attractive appearance.
Energy-efficient: With excellent insulation, Hardie board lowers your energy costs.
Lower insurance costs: Many homeowners' insurance companies offer discounts for durable, fire-resistant Hardie board siding.
Exceptional warranties: James Hardie products come with 30- and 50-year non-prorated warranties.
Increased home value: Prospective homebuyers know the value of James Hardie siding.
Sustainability: Fiber cement siding is an environmentally friendly and recyclable product.


Thanks to its amazing qualities, Hardie board siding has a high return on investment for Kansas City homeowners. While it can cost more up front, it lasts longer, protects your home better, and requires less work than any other siding, adding incredible value to your home.
How Does Fiber Cement Siding Compare to Other Siding Materials?
Fiber cement siding is impervious to the weaknesses of other siding types. While wood, aluminum, and vinyl siding have their benefits, none can compare to the durability and longevity of James Hardie siding products.
Here are common siding materials and some of their flaws to compare to the benefits of fiber cement siding listed in the previous section:
Wood siding:
Rots
Swells and shrinks
Is flammable
Vinyl siding:
Dents easily
Melts under heat
Fades
LP SmartSide siding (waxed wood):
Can rot
Attracts pests
Is flammable
Offers less warranty coverage
Has fewer styles
Has been on the market for only 20 years compared to Hardie board's 100-plus years
Stucco siding:
Suffers shrinkage and cracks over time
Offers little customization
Is prone to water damage and discoloration
Has no warranty options
Perhaps the most significant difference between fiber cement siding and other sidings is Hardie's unparalleled fire protection. Metal siding melts and warps from heat, and wood products only fuel a fire. James Hardie fiber cement siding does neither, protecting your home and family from dangerous flames.
Styles of Hardie Board Siding
While Hardie board earns praise for its durability, it's far from just utilitarian. It comes in a variety of classic styles, textures and colors that easily are customizable to create the look Kansas City homeowners want.
If you're considering James Hardie siding, work with your trusted siding contractor to explore the many styles of beautiful Hardie board:
Top-selling and sleek HardiePlank lap siding
Cape Cod-style HardieShingle siding
Rustic board-and-batten HardiePanel vertical siding
Versatile HardieTrim boards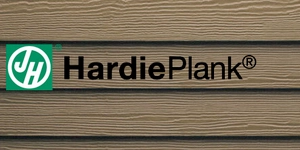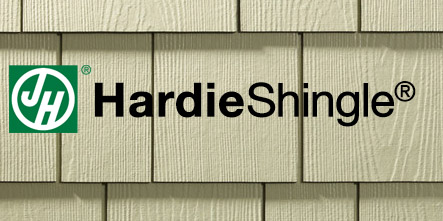 For homeowners with the most discerning tastes, James Hardie also offers Artisan siding with thicker boards to create deep shadow lines for more drama and dimension.
To find the perfect James Hardie look for your Kansas City abode, try the James Hardie Home Visualizer Tool. This tool helps you visualize different combinations of Hardie board colors and styles.
ColorPlus and Hardie Board Siding Colors
One of Hardie board siding's more unique qualities is its ColorPlus technology. This coloring process involves applying multiple coats of paint and baking it into the fiber cement boards. This method offers many benefits:
Durability
Temperature resistance
Resistance to UV rays and fading
Longevity
Low maintenance
Hardie board colors are modern and attractive. The ColorPlus Palette features a plethora of carefully selected colors and color combinations based on popular looks from around the country.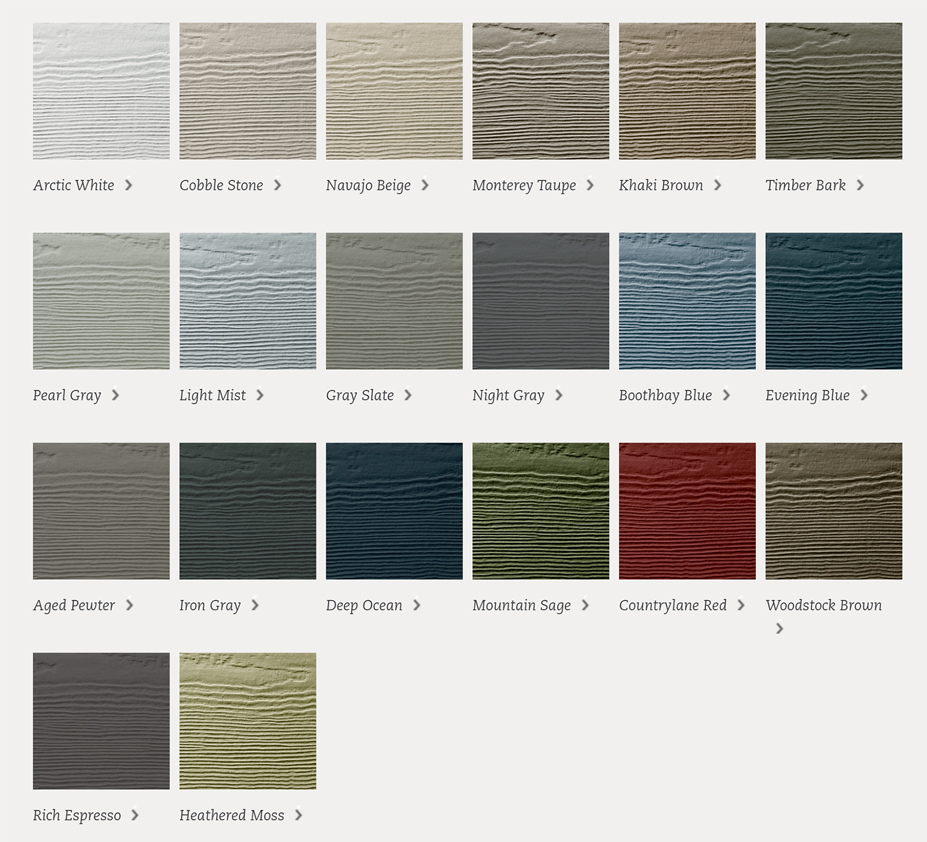 For Kansas City homeowners who want more freedom with their house color, request primed siding boards. These come primed and ready to be painted with the paint of your choice. Beware, however, that other paints cannot stand up to the durability of James Hardie colors. Over time, you will likely face fading and peeling despite your exceptional Hardie boards underneath.
How to Properly Install Hardie Siding
An exceptional product like Hardie board siding requires a meticulous installation process to ensure homeowners enjoy all the benefits their new siding has to offer. Fortunately, the Hardie board installation process is straightforward.
Your siding contractor can explain the details of the project, but in general, the process will look something like this:
Your old siding will be removed and discarded.
The contractor will install a starter strip to establish the right angle for other boards and create a drip edge at the bottom of the house.
They will begin installing siding boards starting at the lowest point of your home and working up, layering new boards over the previous course of boards to hide the nails.
Trim, if desired, is applied last to finish the look.
Not every siding contractor knows how to install Hardie siding, so ask about their experience before signing a contract. A qualified James Hardie siding contractor can help you choose the right siding products for your needs, install it correctly, and stay on schedule and within your budget.
If you press your luck with an inexperienced contractor, you may find issues with your Hardie board later that your warranty won't cover due to improper installation.
What Is a James Hardie Preferred Contractor?
The simplest way to find a siding company experienced with the installation of James Hardie siding is to find a James Hardie Preferred Contractor.
As a brand, James Hardie entrusts its products to only the most qualified siding contractors. To become a James Hardie Preferred Contractor, a siding contractor must meet certain requirements:
Compliance with installation best practices
Professional sales approach
Satisfactory credit report
State licensed
Liability insurance $1,000,000 per occurrence
Workman's compensation Insurance
Satisfactory background check with at least six past clients
When you hire a Kansas City siding contractor like Stateline Exteriors, you can rest assured you're working with someone with the expertise and standards necessary to install your Hardie board siding correctly so it performs and lasts as it should.
As your Siding Contractor, Stateline Exteriors:
Follows installation best practices
Maintains our state licenses for siding work
Achieves a consistently high level of customer satisfaction, check out our Better Business Bureau profile
Pursues continuing education in industry standards for installation techniques
Guarantees the performance and longevity of your Hardie siding
What Does Siding Replacement Cost?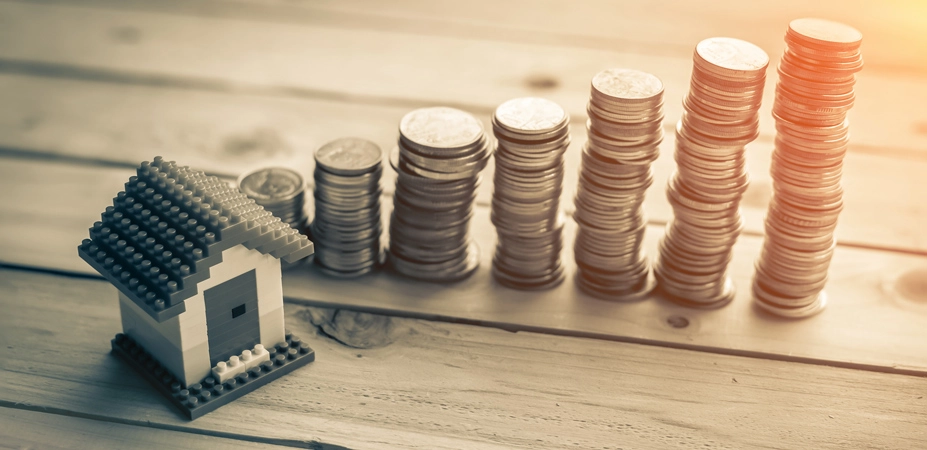 When you're in the market for new siding, you're going to have several questions. One of the most important ones will be: What will a siding replacement cost?
The answer: It depends. Multiple factors contribute to siding replacement costs, such as:
Siding material
Size of your home
Cost of labor in your area
Special requests
Naturally, a superior quality product like fiber cement siding will cost more. In fact, Hardie board siding is some of the most expensive siding out there. For some homeowners, the price of fiber cement siding vs. vinyl siding or wood is discouraging, but unlike less durable materials, fiber cement siding quickly pays for itself.
After paying the initial cost for fiber cement siding, this product saves you money by:
Defending your home from storm damage, pests, and rot
Requiring less maintenance, including no repainting
Lasting longer so you never replace it
Insulating your home and reducing energy bills
Increasing resale value
Qualifying for insurance discounts
It is estimated that fiber cement siding has an ROI of 79 percent. That's an excellent investment!
And of course, there are other lifelong benefits of such a valuable product. Think of the time you'll save on maintenance and the pride of having an attractive house year after year while your neighbors' siding gradually fades and deteriorates.
Some benefits don't have a price, but even those that do pay for themselves in the end when you invest in valuable James Hardie siding for your Kansas City home.
Invest in Your Kansas City Home with Expertly Installed James Hardie Siding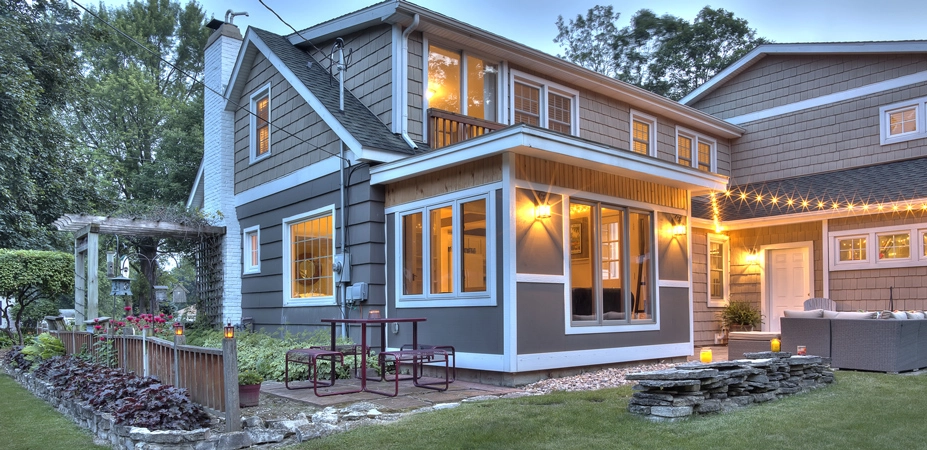 Your Kansas City home deserves only the best. James Hardie siding is the most durable, longest-lasting siding on the market. Its weather and pest resistance make it ideal for the challenges of Kansas City homeownership—plus it's stylish too!
No other siding material does more for your beloved home—and you—than Hardie board does.
To complement your fiber cement siding investment, hire a siding contractor who knows what they're doing. The StateLine Exteriors team has over 20 years of experience in the home exterior industry. As your local James Hardie Contractor, we have the expertise to install your Hardie board to perfection so that you can enjoy its lasting beauty and protection for decades.
If you know Hardie siding is right for you, contact us and request a free quote and design consultation. We are here to ensure you get all the benefits of a quality siding replacement.