About StateLine Exteriors
We Live and Work in the Kansas City Area
Building a strong community
At StateLine Exteriors, we have developed relationships in our community that have helped propel us to being named as a Top 10 James Hardie siding contractor in Kansas City. We hold ourselves to a higher standard because our name has become the standard for quality and service.
We founded StateLine Exteriors on the firm commitment of providing Kansas City with the highest quality materials, installation, service, and craftsmanship for their home exterior projects. With over 20+ years experience, we noticed a pattern in the home remodeling industry of companies offering low-quality products with high markups and using install crews that sacrificed care and attention. We wanted no part of that and made the decision that StateLine Exteriors was going to be different and do right by our customers.
We make home updates simple:
Fill out our easy web form or call us to schedule a no-pressure conversation about your project.
We will guide you through the process and help you understand your options with a detailed quote.
Get back to enjoying a house that welcomes you home at the end of the day.
We built our team with industry leaders who have perfected their craft through experience and training. At the end of the day, we want Kansas City homeowners to know that the job is done right with the highest caliber of craftsmanship and attention to detail when you choose StateLine Exteriors.
Hardie
My full name is James Hardie, but I'm known around the office as "Hardie" for short. I'm a Cane Corso, which simply means "top dog" in canine. Those closest to me know that a steady diet of snacks, naps, and lap sitting are the way to my heart. My main duties include keeping 4 younger sisters in line, and of course, annoying them on a daily basis.
Dixie
I'm Dixieland Delight, aka "Dixie." I am the second oldest and the most proper of all my siblings. Being a middle child, my talents are often underestimated, but I know how to put them to work. Shhh — don't tell Hardie, but I love digging holes in the backyard and letting him take the blame. I'm also the reigning champion as the certified lap filler in our house. I fully believe in the motto of "Eat, sleep, snack, and repeat."
Punkin
Hey hey… I'm Punkin. I'm the smallest of the group, but don't let my size fool ya. I mean business! I am as spunky as the hair on the top of my head and never miss out on a good barking party at the dogs next door. Hardie thinks he keeps everyone in line, but that's really my job! My favorite things include belly rubs, belly rubs, and more belly rubs.
Hazel-Nut
Howdy, my name is Hazel-Nut. I used to be the baby, but then Hardie showed up. I have a Master's in destroying toys and playing keep away. I am my dad's right-hand pal. My favorite time of the day is breakfast, because my dad makes sure that I get 3rds.
Daisy
I'm Daisy Bird and I'm the oldest — which really means that I'm the wisest! You can find me outside living my best days as a hunting dog. After a long day at the office, I enjoy relaxing and working on my tan lines while soaking up the sunshine in the backyard. A healthy dose of Vitamin D is my game and the secret to my laid back lifestyle.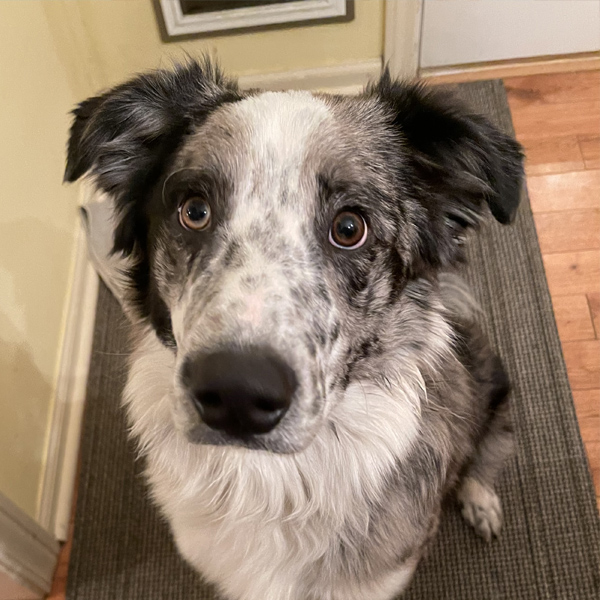 Cash
Hi, I'm Cash. I am the newest member of the gang. I like speed and living life in the fast lane. Being the head of security around here keeps me busy. When I'm not on patrol, I enjoy a good game of tag. Hardie doesn't like to play tag, but I make him play anyways.
Now Offering Pre-Qualification Financing with NO Affects to Your Credit
Need Financing To Get Started?
Our financing options can help make your home exterior dreams a reality by expanding your purchasing power.
Now Offering Pre-Qualification Financing with NO Affects to Your Credit
Projects In The Kansas City Area
After an exhaustive search, we found the best products that complement one another. Our preferred products include James Hardie Siding, Marvin and Provia because of their shared value and emphasis on excellence. We know the winning combination is the best product with the best installation every time.
We do NOT believe in "hard sell" appointments. That's why you will find our sales approach to be different as well. We start with a consultative, low-pressure conversation to discuss your needs and desired results. We will work together to find the best solution and products to match your project and budget. Before we begin, you'll have a detailed quote so there will be none of those unexpected surprises on your invoice. We will schedule an appointment time that works with your schedule – we know your time is valuable and so we take our appointment times serious and arrive on time.
Our Professional Service Guarantee
Skilled Labor Isn't Cheap – Cheap Labor Isn't Skilled
You deserve a company that sticks by you and meets your expectations. That's why the StateLine Exteriors team makes relationships a priority. We make sure you understand the process before we begin and communicate clearly throughout your project. Our installers never cut corners and always go the extra mile.
What do customers say about our work?
This is the only company I refer for siding & windows. From start to finish they treat you like family. They truly know how to make you fall in love with your home again.
They did a great job installing the windows. Good prices, and knowledgeable service! Will use again!
We were extremely pleased with the StateLine Exteriors team's work on the exterior doors we had replaced. They made a huge impact on our feelings of safety and also getting us more natural light. The estimate process was very smooth and my husband can't wait to get all our other doors replaced now!
Jennifer L., Overland Park KS
The StateLine crew just finished installing all new Hardie Board siding. It all looks absolutely beautiful. The Hardie siding is amazing, and it won't need to be painted, so I love that it is no maintenance! I can't say enough good things about their on-site crew and the whole team at Stateline!!
We had a great experience with the StateLine crew on our James Hardie siding installation. They were always available to answer any questions we might have. We will definitely use them again on upcoming housing projects.
Kristin T., Kansas City KS